Tech companies aren't just about producing practical products, like faster computers and smartphones. Techies like to have to fun, too, and sometimes they put out some products that straddle the lines between science, fiction, and sanity. See for yourself as we've rounded up eight products you probably didn't know existed but totally need.
1. Ellusionist Pyro Mini Fireshooter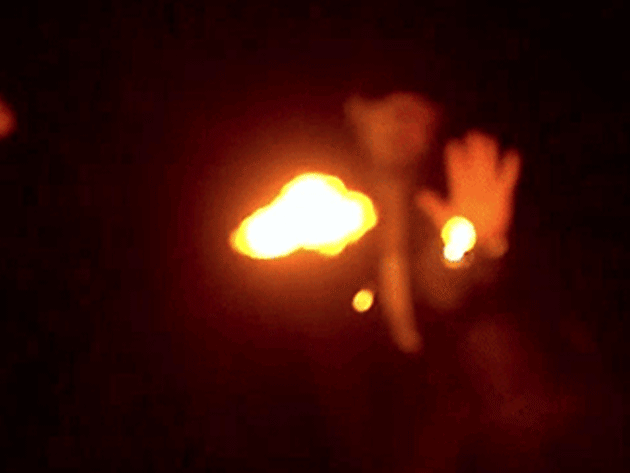 MSRP: $149
Sale Price: $109.99 (26% off)
Fire is commonly regarded as one of man's most significant inventions and/or discoveries (depending on how you look at it). Regardless, the Ellusionist Pyro Mini Fireshooter is this age-old innovation brought into the 21st century. Strap this bad boy on your wrist, and you can start shooting fireballs into the distance like a superhero. Please immolate responsibly.
2. Levimoon: The World's First Levitating Moon Light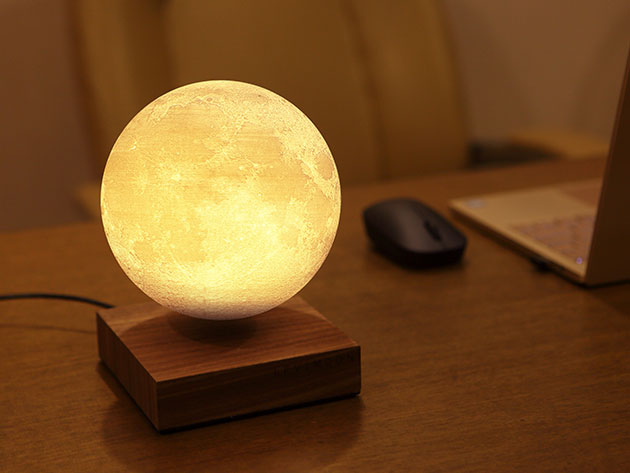 MSRP: $289
Sale Price: $199.99 (30% off)
Looking to add some lunar ambiance to your living space? This remarkable light does just that by levitating over its base and changing its light with the simple touch of a button.
3. Cync Design Cuban Lynk MFi Lightning Cable Wristbands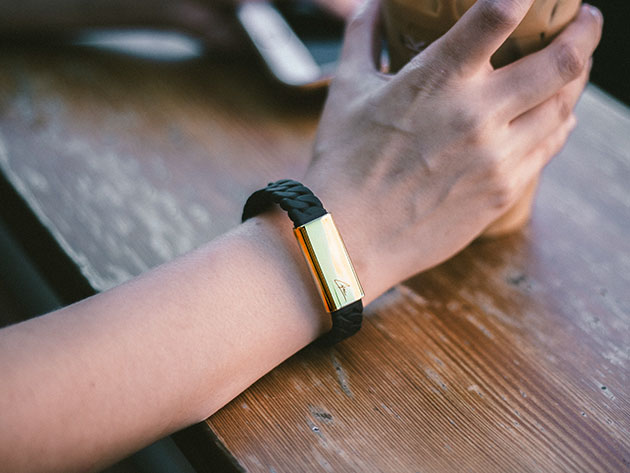 MSRP: $160
Sale Price: $42.99 (73% off)
Would you suspect an Apple Lightning cable is buried within this fashion-forward wristband? Inspired by the particular style of necklace called the Cuban Link, this glamorous accessory lets you tote around a lightning cable wherever you go–and look good doing it.
4. FRETX Smart Guitar Learning Device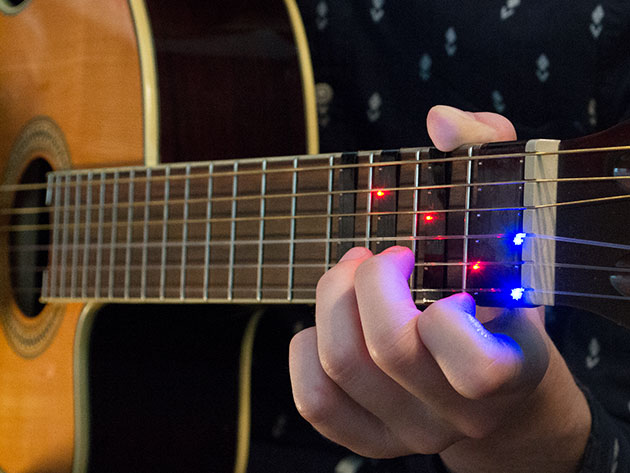 MSRP: $110
Sale Price: $69.99 (36% off)
Not all of us are born with the musical inclinations of Jimi Hendrix or Johnny Cash, but that doesn't mean you can't strum along to their hits. The FRETX Smart Guitar Learning Device puts a futuristic spin on mastering the axe by using lights to show you where to place your fingers so you can learn chords without reading music.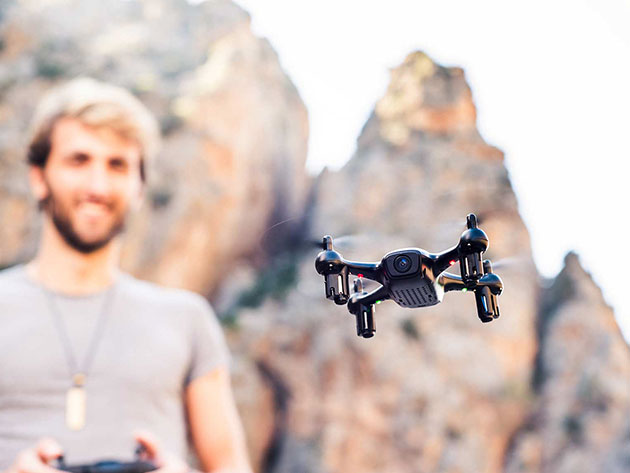 MSRP: $129
Sale Price: $69.99 (45% off)
The market is saturated with drones big and small, but few are designed with the beginner in mind. Ready to fly right out of the box, this drone is loaded with advanced features that make flying a breeze for beginners, and a ton of fun for experts. The Fader drone is stealthy, lightweight, and ticked out with a six-axis gyro module and awesome HD camera.
6. SunFounder Nano DIY 4-DOF Robot Kit
MSRP: $59.99
Sale Price: $49.99 (16% off)
Mastering the essentials behind creating your own robot doesn't have to be a mind-numbing slog through electronics and computer programming. SunFounder's DIY robot kit allows you to build and program your own robot that can walk, kick, and even dance. Even if you've never had any experience with programming, this simple kit comes with a visual programming language, allowing any DIY-er to start from scratch.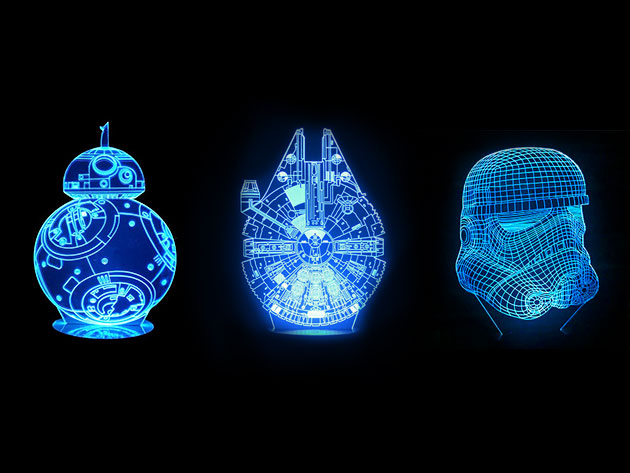 MSRP: $99
Sale Price: $39.99 (59% off)
The newest Star Wars film drops this month. Show off your affinity for the force with these brilliant themed lamps. Illuminating classic characters like Darth Vader and R2D2 as well as newer ones, such as BB-8, these luminous devices will broadcast your fandom across your abode.
8. Clemens Habicht's Colour Puzzles: 1000 Vibrating Colours Puzzle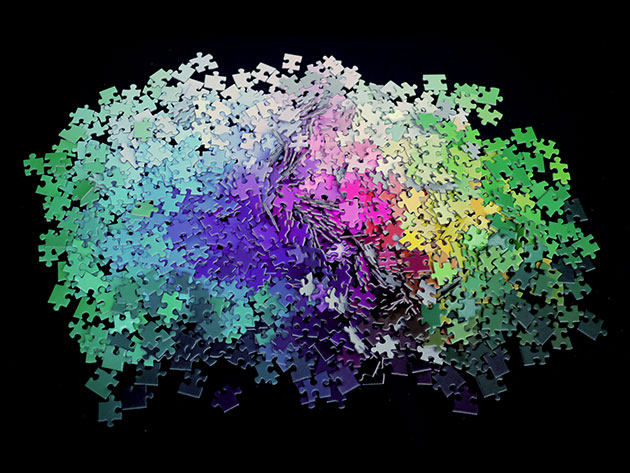 MSRP: $49.99
Sale Price: $35.99 (28% off)
In case a regular jigsaw puzzle isn't tough enough for you, this kit places a secondary complimentary color gamut over the first in a polka dot figure/ground relationship, resulting in a kinetic visual effect in which the dots vibrate and float as your perception of color is disoriented.
Filed Under: Deals
Latest Geeky Gadgets Deals
Disclosure:
Some of our articles include affiliate links. If you buy something through one of these links, Geeky Gadgets may earn an affiliate commission.
Learn more
.