All too often, we're put into a bit of a pickle when it comes to shopping for headphones. While it would be nice to find a pair that's powerful, portable, and comfortable, these features tend to ebb and flow with their prices. That said, we've rounded up 12 deals on headphones of various shapes and sizes to help you find the best fit based on your budget.
1. XTC In-Ear Genuine Wood Headphones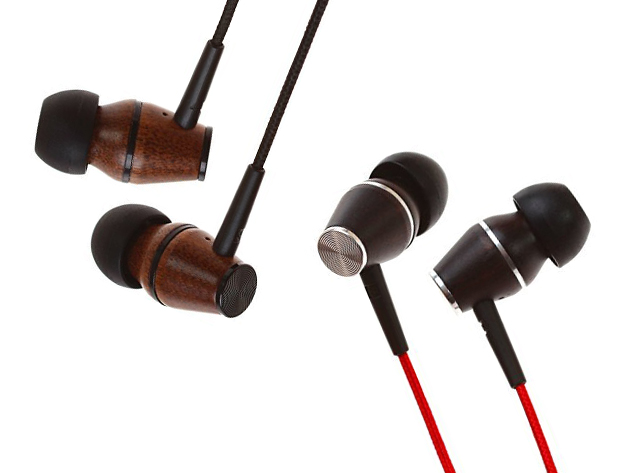 MSRP: $49.99
Sale Price: $23.99 (52% off)
Using the same technology that concert hall players rely on daily, these in-ear headphones are fashioned from genuine, high-quality wood, creating premium sound reproduction and top-notch noise isolation. They also boast a gold-plated 3.5mm audio jack for uninterrupted, smooth sound and soft-silicone earbuds for a comfortable fit,
2. FRESHeBUDS Pro Magnetic Bluetooth Earbuds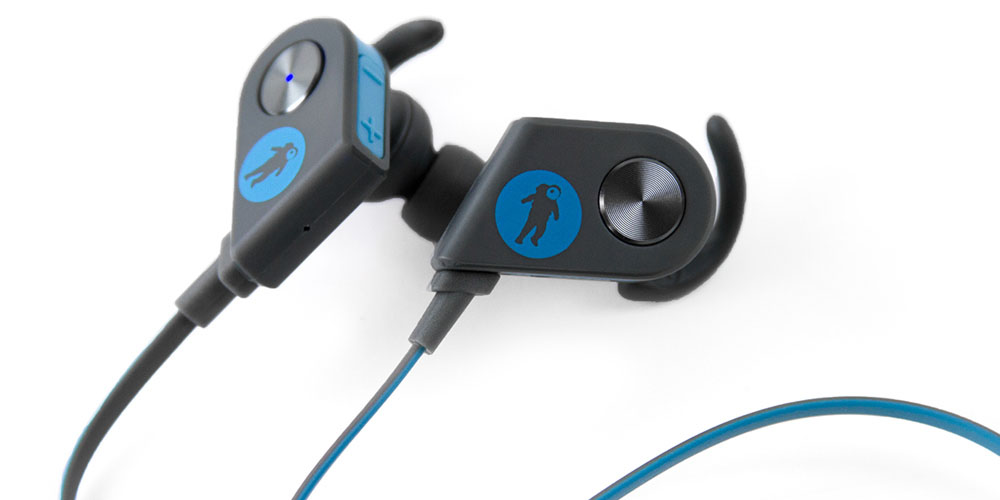 MSRP: $119.95
Sale Price: $29.95 (75% off)
Weather-resistant, long-lasting, and ultimately portable, these wireless earbuds are an ideal companion for those looking to enjoy their music on the move and wherever their journey takes them. And, as an bonus, these earbuds are magnetic, letting you pair them with your phone by simply pulling them apart.
3. HBQ i7 Twins True Wireless Earphones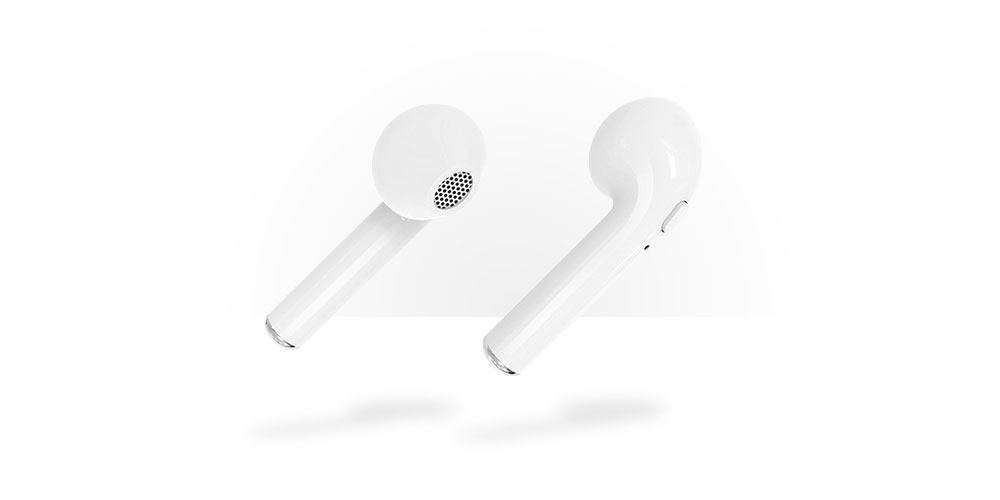 MSRP: $49.99
Sale Price: $29.99 (40% off)
Made with a super lightweight design, the i7 Twins deliver high-quality, lag-free connections with their Bluetooth 4.2 tech, and they come equipped with noise reduction and echo cancellation technology to help you filter outside distractions.
4. ARMOR-X GO-X3 Bluetooth Headphones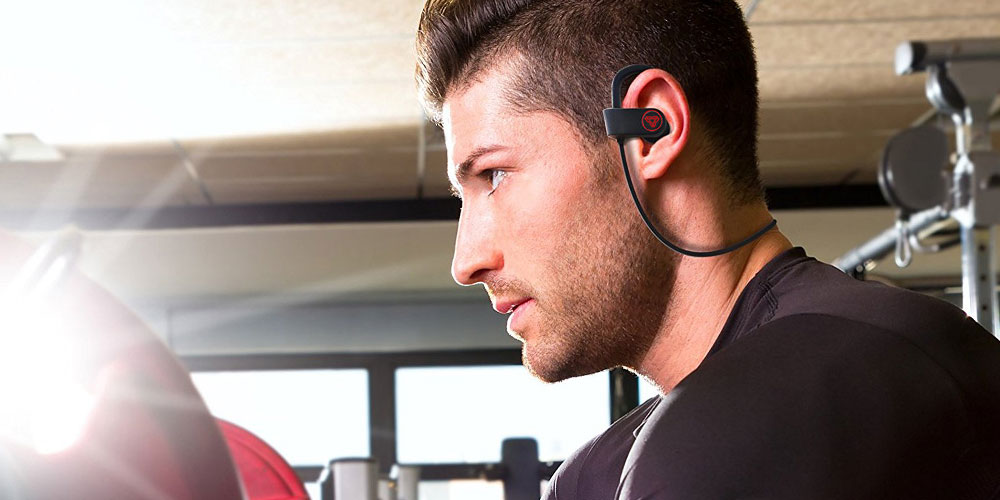 MSRP: $59.99
Sale Price: $29.99 (50% off)
Boasting a seven-hour battery life and sweat-resistant design, these headphones are ideal for helping you get through that brutal pilates class or gym sesh. Plus, the added voice prompt feature allows notifications of incoming calls and phone numbers, so you never miss a call in the middle of your workout.
5. 1Voice Bluetooth 100% Wirefree Earbuds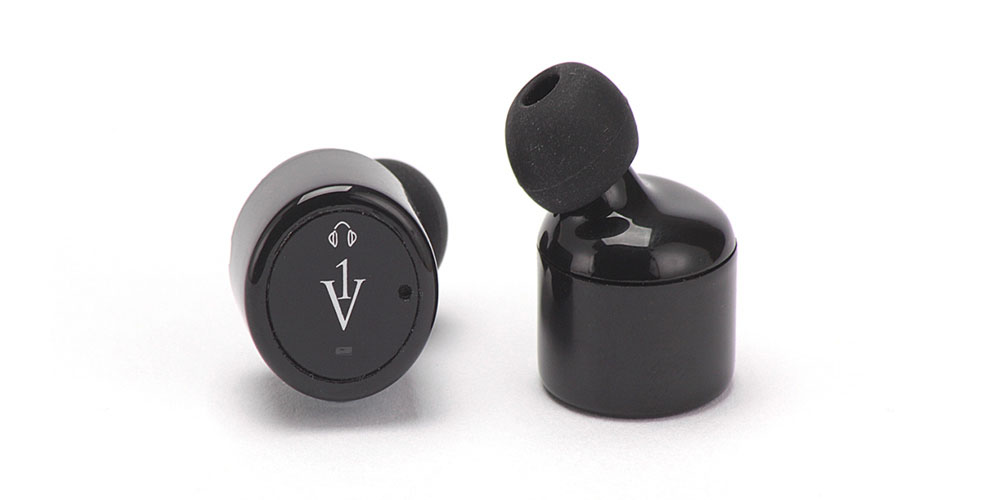 MSRP: $119
Sale Price: $32 (73% off)
Using cutting-edge 4.2 Bluetooth technology and a minimalist design, these earbuds will fit comfortably in your ears without falling out and deliver top-notch sound without the hassle of wires.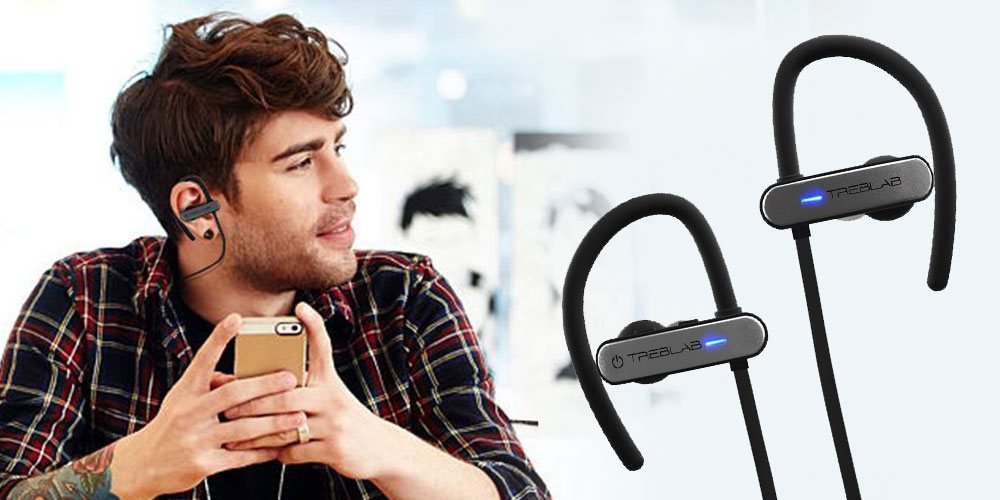 MSRP: $69.97
Sale Price: $33.99 (51% off)
Combining passive noise cancellation, a cord-conscious design, and the latest Bluetooth 4.1 CSR technology, these headphones let you enjoy your music unhindered. And, if a call comes through while you're jamming out, you can deliver a rapid response with its inline call management controls.
7. TRNDlabs ION Wireless Earbuds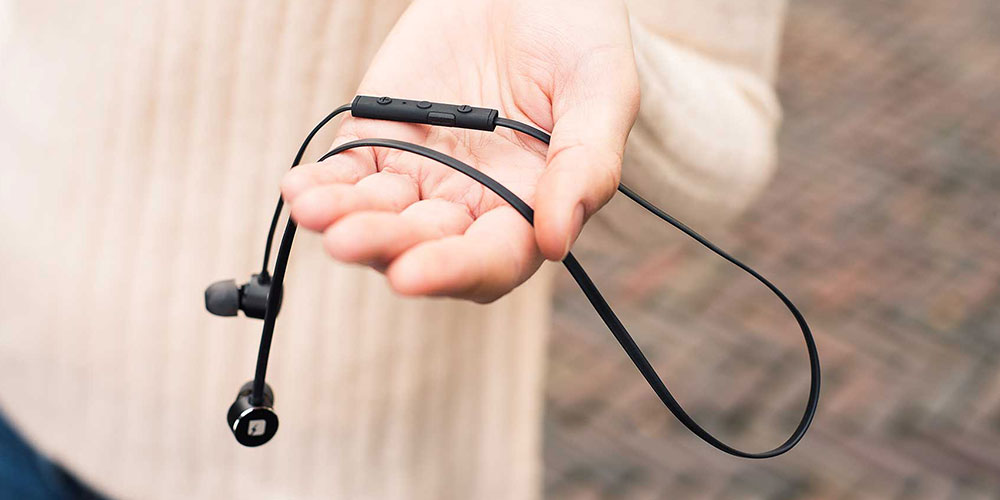 MSRP: $49
Sale Price: $34.99 (28% off)
In addition to their stylish appearance and compact design, the ION earbuds feature aptX technology to ensure excellent streaming quality with up to ten meters of range. What's more, with three sets of earplugs included, you'll be sure to find the perfect fit for comfortable all day wear.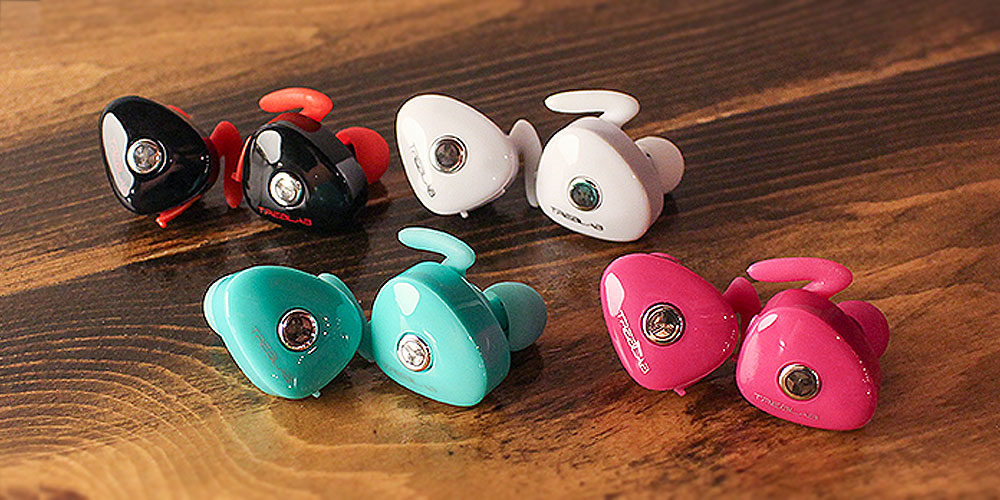 MSRP: $199.99
Sale Price: $36.99 (81% off)
Packed with advanced features like passive noise cancellation and a built-in mic, the X11's are a solid choice for everyday listening, and their secure ear fins give you truly wireless, sweat-proof flexibility if you fancy yourself an active type.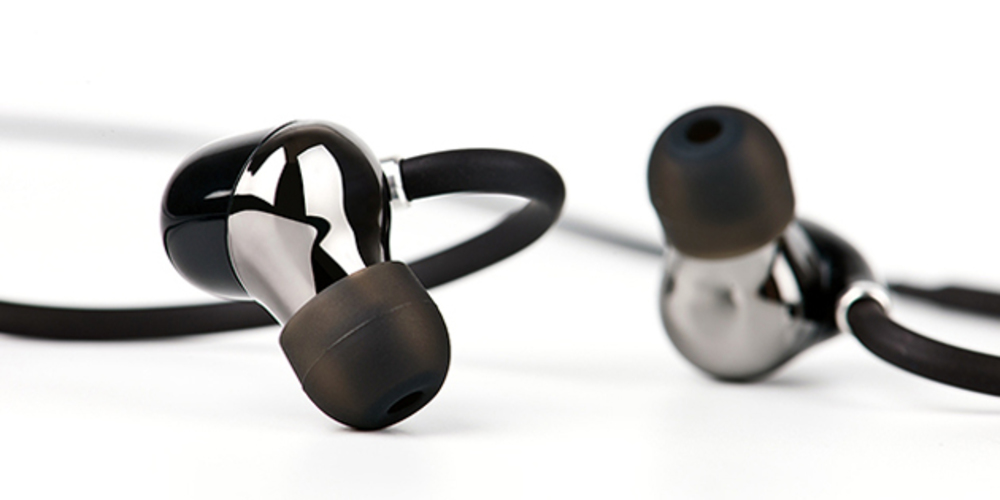 MSRP: $79.95
Sale Price: $42.99 (46% off)
Whether you're out hiking for the day or running to and fro with your daily to-dos, these earbuds deliver seven hours of CD-quality streaming with aptX technology. Plus, you can tune out exterior distractions with the included noise-suppression tech.
10. TREBLAB Z2 Wireless Noise-Cancelling Headphones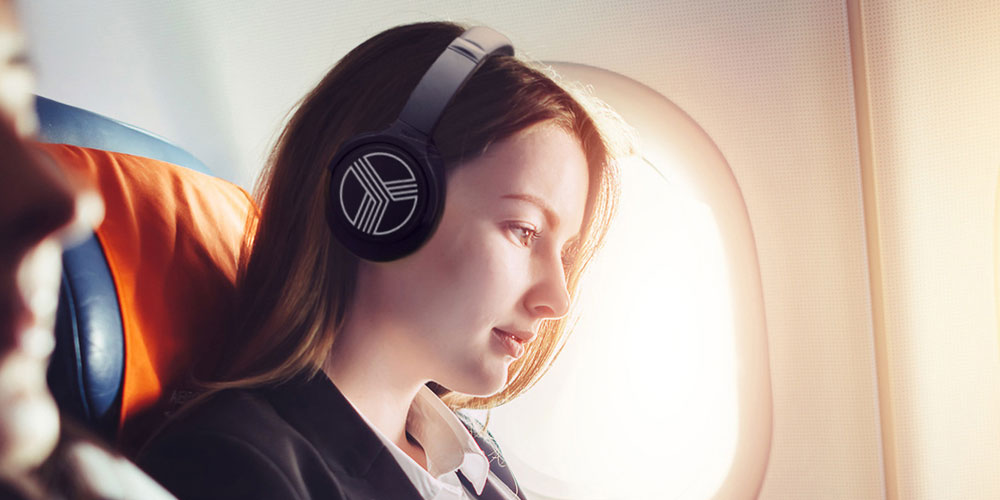 MSRP: $259.99
Sale Price: $78.99 (69% off)
These headphones combine Sound2.0™ technology with aptX and active noise-cancellation to create an unmatched–and uninterrupted–listening experience that's backed with a colossal 35-hour battery life.
11. Wearhaus Arc Bluetooth Social Headphones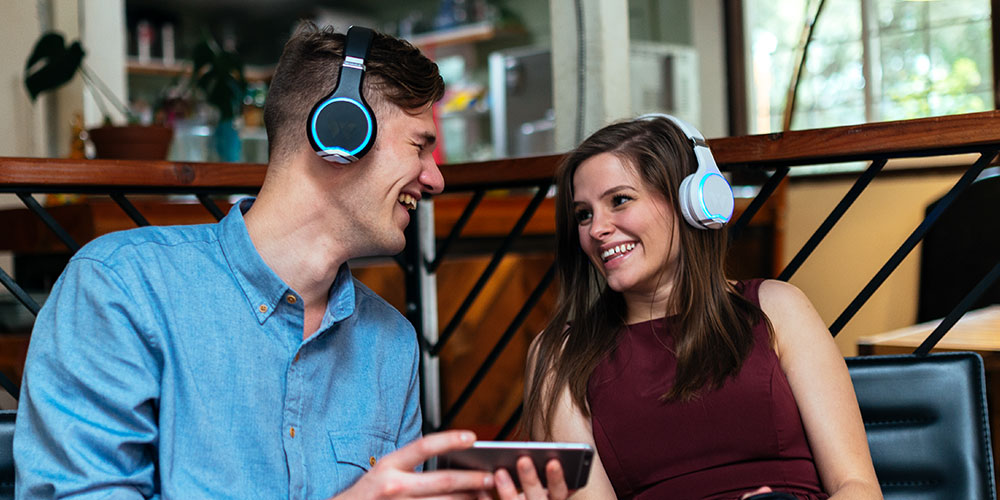 MSRP: $199.99
Sale Price: $99.99 (50% off)
The world's first social headphones, these headphones feature wireless audio sharing tech, allowing you to sync up with multiple friends and enjoy the same content together.
12. 1MORE Quad Driver In-Ear Headphones
MSRP: $199.99
Sale Price: $149.99 (25% off)
Expertly tuned by Grammy-winning sound engineer Luca Bignardi, the HBQ i7 Twins are the world's first THX®-Certified earphones. Leveraging a diamond-like carbon dynamic driver and streamlined aluminum sound chamber, these headphones make for an unmatched listening experience.
Filed Under: Deals

Latest Geeky Gadgets Deals
Disclosure:
Some of our articles include affiliate links. If you buy something through one of these links, Geeky Gadgets may earn an affiliate commission. Learn about our
Disclosure Policy
.