With the holidays coming up fast, you've probably already spent a lot of money on gifts – with tons of people still left on your list. Rather than splurging, get people gadgets they'll use every day that are also on sale. Here's a list of 15 perfect stocking stuffers that are all under $20.
1. Thermal Color Changing MFi-Certified Lightning Cable
MSRP: $29.99
Sale Price: $12.99 (56% off)
These awesome vegan leather charging cables are a major upgrade to your boring white standard issue cable. They even change color when exposed to heat.
2. Universal Waterproof Solar Charger (Black)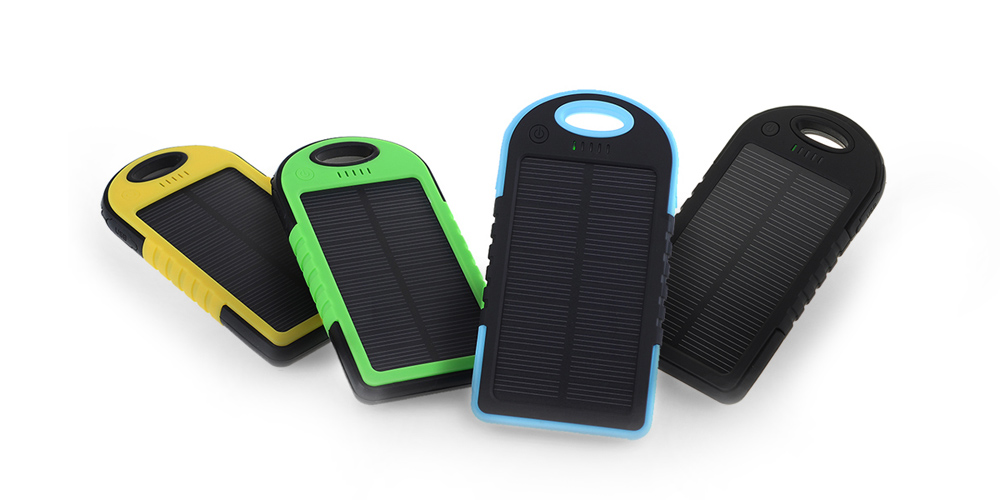 MSRP: $49.99
Sale Price: $13.99
Price Drop: $10.99 (78% off)
Forget outlets and start using solar power. It'll save you money and help you save the environment. These waterproof solar chargers fill a 5,000mAh battery that'll totally recharge your smartphone.

3. Flexible Tripod for Smartphones & Cameras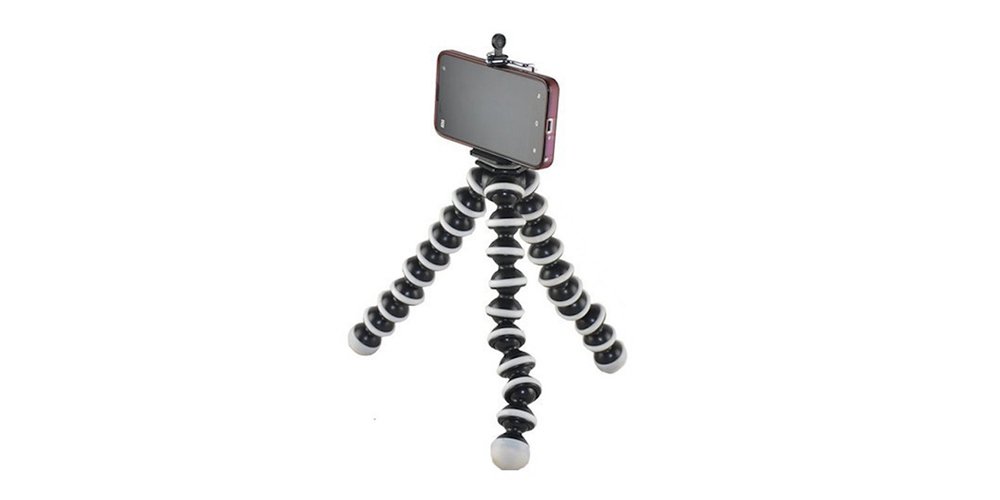 MSRP: $19.99
Sale Price: $8.99 (55% off)
Stop taking shaky, blurry pictures. Set up the perfect shot with one of these flexible tripods. They're so easy to carry around thanks to their collapsible legs, and you'll never have to leave one person out to take the picture.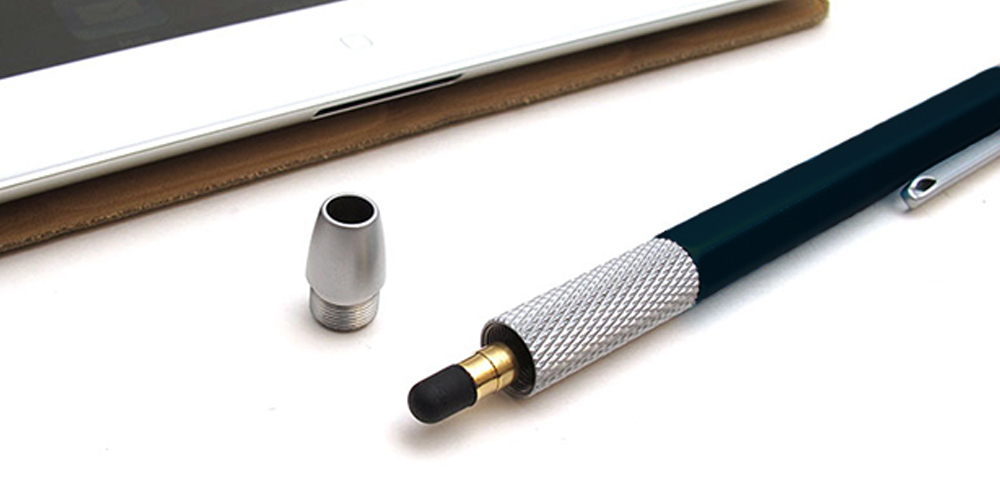 MSRP: $24.95
Sale Price: $14.95 (40% off)
If you use a touch-screen device (and if you're reading this, you almost certainly do) then you need a stylus like this one. It uses the smallest and sharpest conductive-silicone 4mm rubber tip to mimic the physical sensations of a real pen and make screens more manageable.

5. Syncwire UNBREAKcable (Lightning/Black)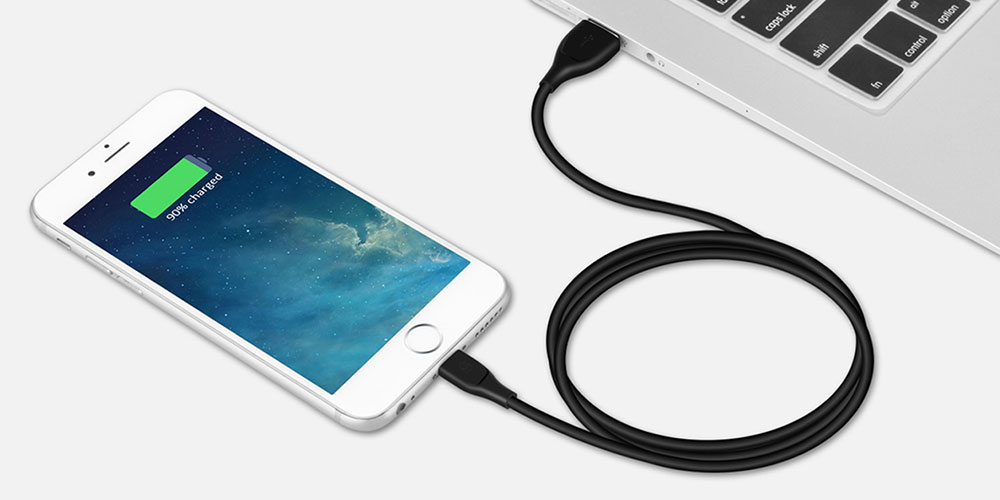 MSRP: $18.99
Sale Price: $10.99 (42% off)

It's not just a name – this heavy-duty cable's tinplate interior and TPE jacket exterior mean it will never fray. It's actually rated for more than 30,000 bends, which is 30 times stronger than standard cables, so you'll never have to spend money on another cable again.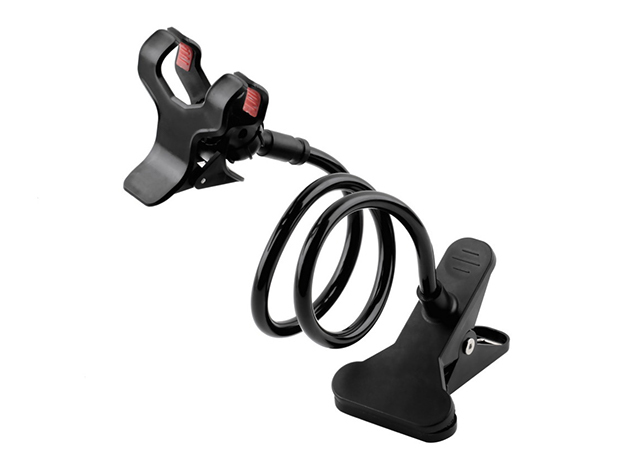 MSRP: $49
Sale Price: $19.99 (59% off)
This useful gadget clips onto any surface so you can take your phone out of your hands. It's great for cooking with recipes in the kitchen or staying hands-free while driving.
MSRP: $99.99
Sale Price: $9.99 (90% off)
Virtual reality headsets are hot right now, but they can be expensive. This one is on sale for 90% off and allows you to turn any smartphone into fully immersive 360-degree VR experience.
MSRP: $39.99
Sale Price: $14.99 (62% off)
There's a reason people consider this to be the most comfortable camera strap on the market. It uses military bungee technology to decrease the weight load of a camera, which minimizes discomfort and takes the stress off your neck when you're traveling or hiking.
9. ARMOR-X Mini Flexible Phone Tripod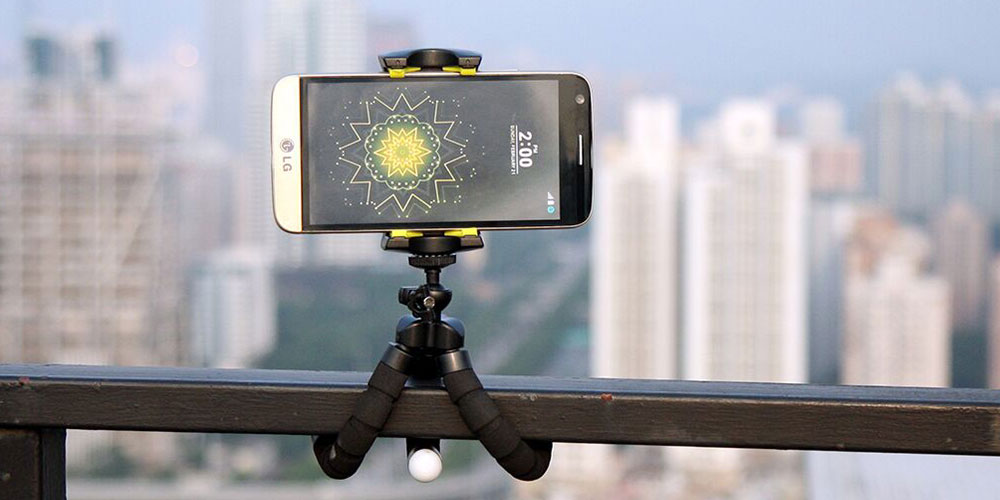 MSRP: $34.99
Sale Price: $19.99 (42% off)
This fantastic phone tripod wraps its legs around anything – you can wrap it around a streetlamp, a tree, or a balcony if you want. It's super portable, and it captures photos wirelessly via Bluetooth.
10. Kline Bluetooth Wireless Speaker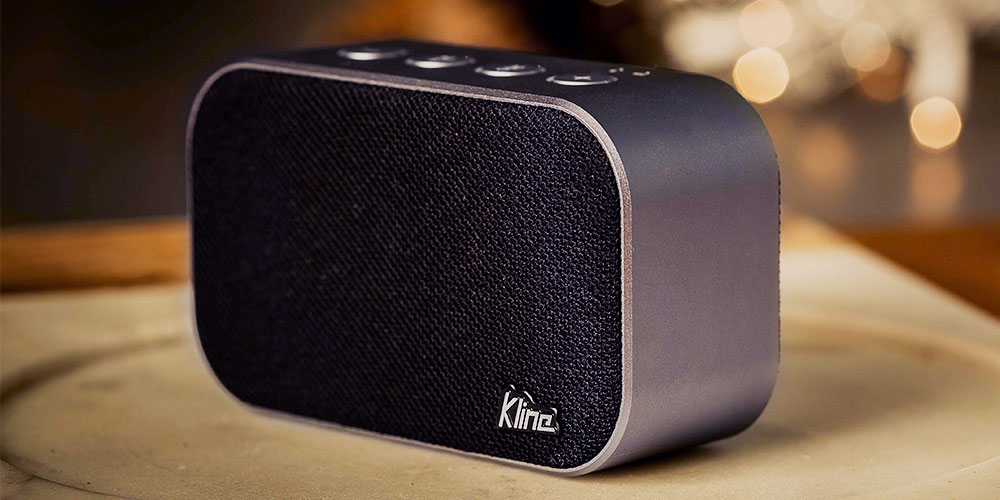 MSRP: $49.99
Sale Price: $19.99 (60% off)
This Bluetooth speaker offers an impressive 8 hours of battery life. It's super portable but doesn't compromise on quality either, as you'll be able to tell by its solid metal exterior and soft cloth grill.
11. FODI Origami Multi-Purpose Device Stand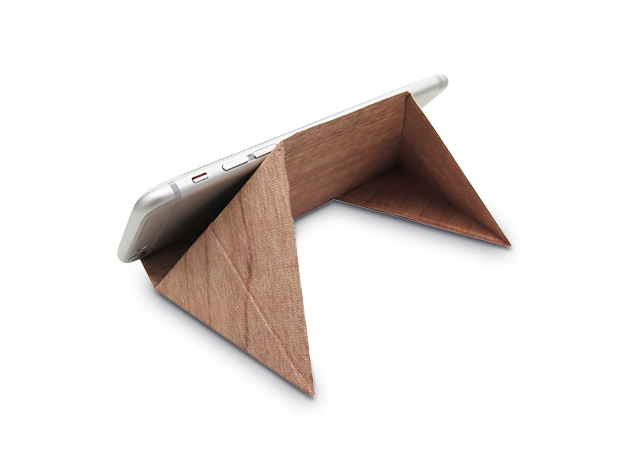 MSRP: $25
Sale Price: $19.99
Price Drop: $14.99 (40% off)
Prop up your devices wherever you are with this paper-thin multi-purpose stand. It may look small, but it can actually hold up to 44 pounds – and then transform right back into an ultra-thin sheet when you need to take it somewhere.
12. Army Gear Tactical Flashlight: 2-Pack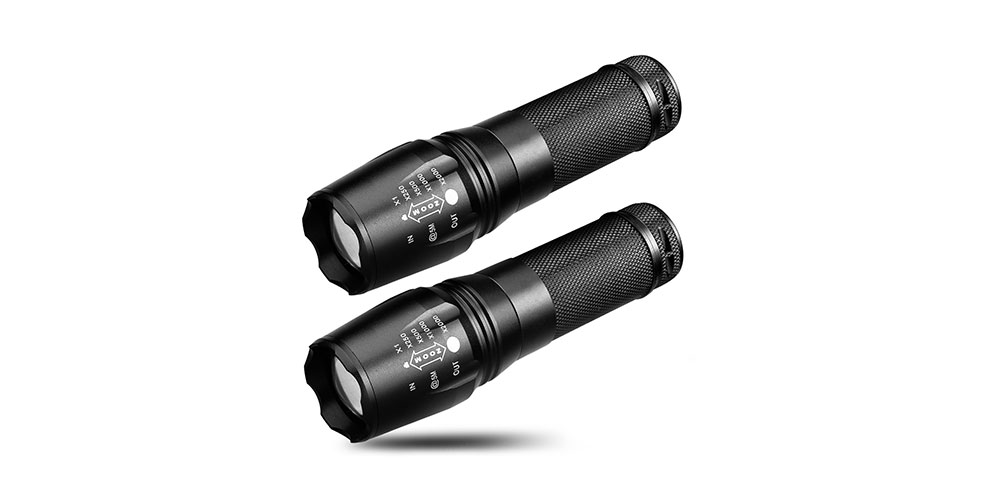 MSRP: $59.99
Sale Price: $17.99 (70% off)
These are the military-grade tactical flashlights you'll want to have on you when you're in a pinch. They're weatherproof, indestructible, ultra-lightweight, and their light can be seen for miles. The tactical head can even shatter glass.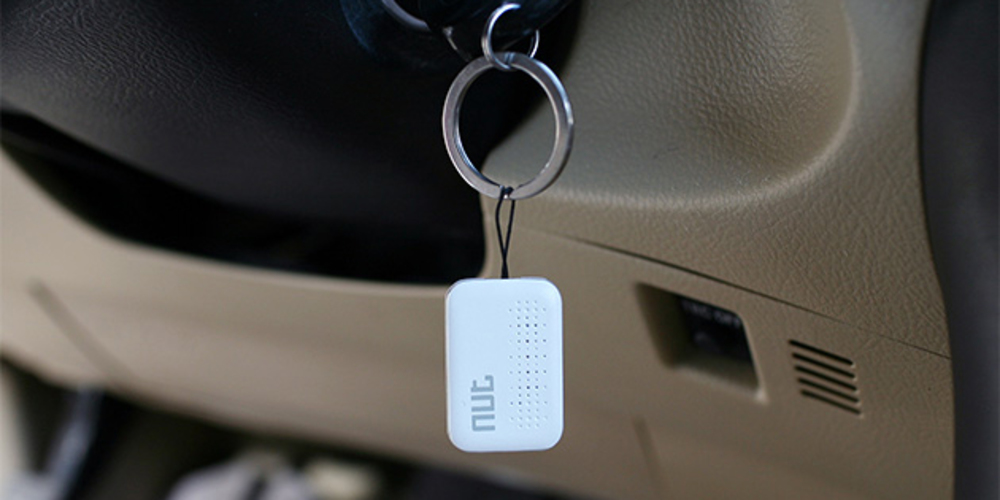 MSRP: $19.99
Sale Price: $14.99 (25% off)
This little tracker attaches to any item you want, so you can keep tabs on where it is using a smartphone app. You'll even receive alerts when you leave it behind somewhere, making this one super useful for those chronic key misplacers.
14. Electron Flow MFi-Certified Charging Cable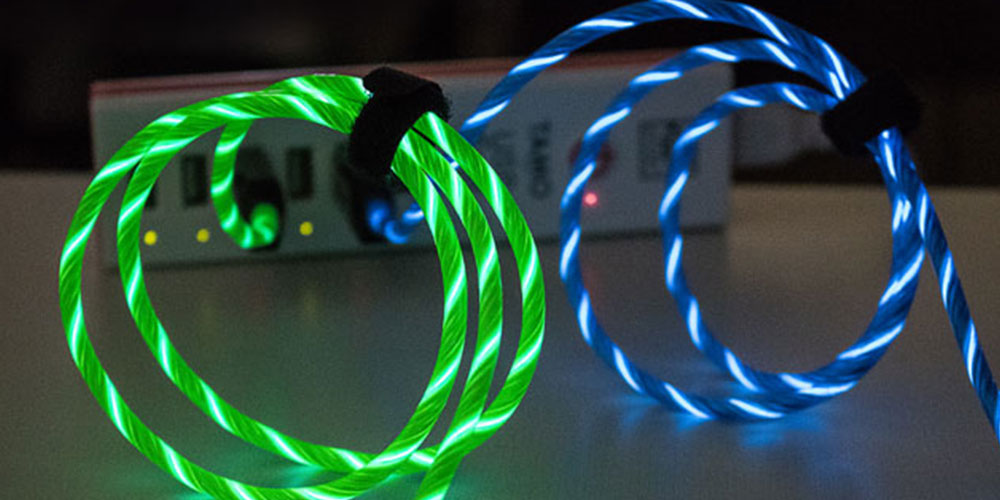 MSRP: $49.99
Sale Price: $19.99 (60% off)
This gorgeous lightning cable puts on a light show so you can easily find it in the dark. It's also three feet long, so it gives you a ton of flexibility.
15. EarDial: The Invisible Smart Earplugs for Live Music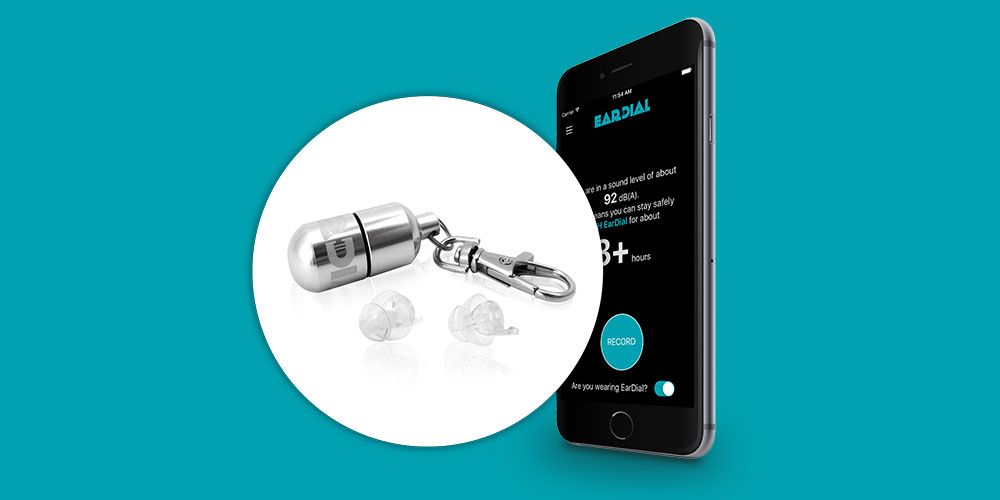 MSRP: $33
Sale Price: $21.99
Price Drop: $19.99 (39% off)
These smart earplugs are seriously a game-changer. They protect your ears at concerts by filtering noise, so you can still enjoy the music and chat with friends. You can even connect to an app that tells you how loud the sound around you is and how long you can stay around it safely.
Filed Under: Deals
Latest Geeky Gadgets Deals
Disclosure:
Some of our articles include affiliate links. If you buy something through one of these links, Geeky Gadgets may earn an affiliate commission.
Learn more
.