Tech and gadgets are some of the most beloved gifts to receive during the holidays, but their steep price tags can spell trouble for your checking account. Fortunately, we're here to help by rounding up 10 gift-worthy smart home deals that won't break the bank. Plus you can take an additional 15% off with coupon code GIFTSHOP15 at checkout.
1. JS Innovations WiFi Smart Home Security Cameras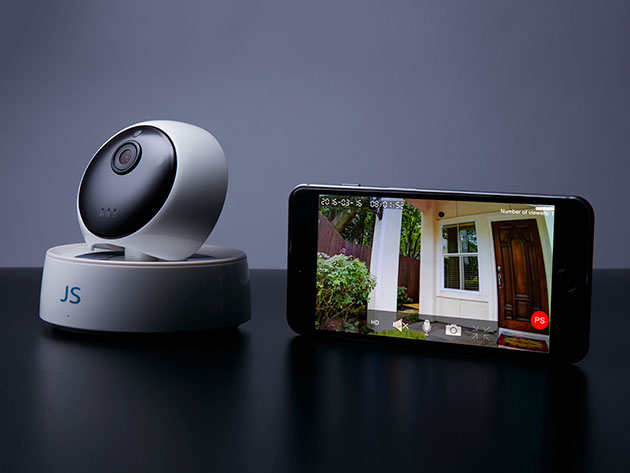 MSRP: $225
Sale Price: $157 (30% off)
Peace of mind is a wonderful gift to receive, and JS Innovations' new camera delivers it in spades. EPEX is the simple, instant plug and play smart camera that lets you monitor your world from the palm of your hand. Simply connect it to your internet router, download the COT Pro app on your smartphone, and you can instantly control multiple cameras right from your phone.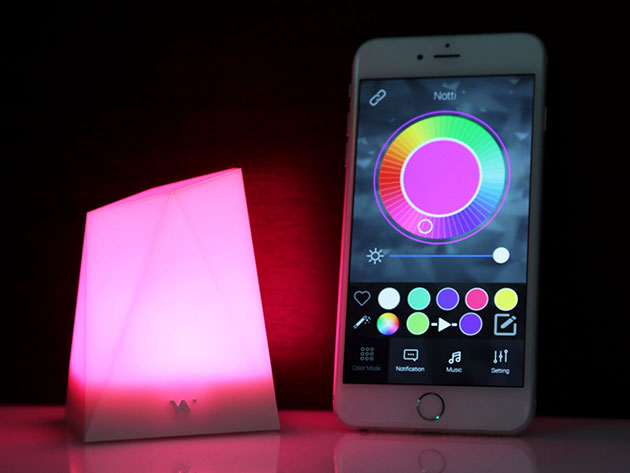 MSRP: $49.99
Sale Price: $29.99 (40% off)
Looking for a fun way to add a splash of color to your living space? Notti connects to your smartphone via Bluetooth and bathes your surroundings with a different color of light when you receive a call, SMS, WhatsApp message, Facebook update, IFTTT notification, and just about anything else.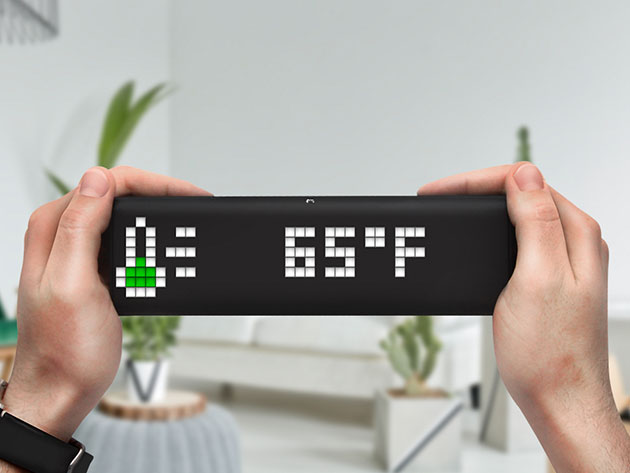 Price: $199
Potentially the smartest clock on the planet, LaMetric is a WiFi-connected, fully programmable clock for smart homes, waking you up with music, giving you the forecast, and letting you turn off lights and other appliances remotely. It's capable of integrating with a wide variety of services and apps, and its setup process is easy via iOS or Android app.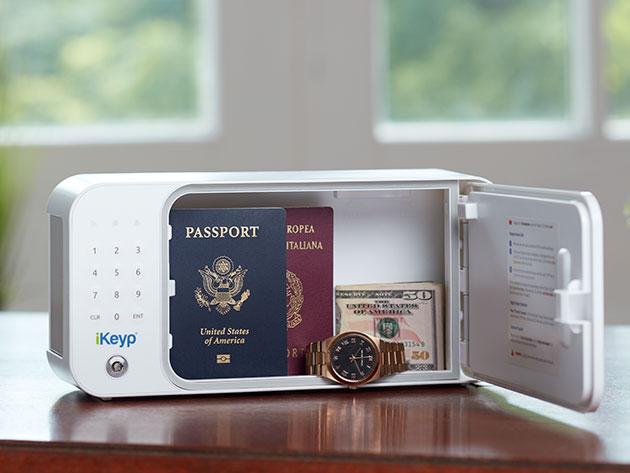 MSRP: $149
Sale Price: $124.99 (16% off)
Boasting sealed, humidity-resistant storage, this safe keeps your valuables secure while remaining easily accessible via smartphone, the built-in keypad, or the backup key. Plus, it sends real-time notifications and reminders about items in your safe, as well as alerts if it's being tampered with for extra security.
5. The Original Beddi Intelligent Alarm Clock by Witti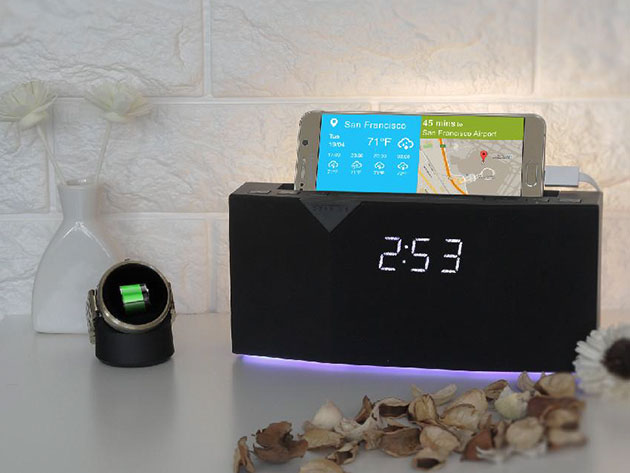 MSRP: $99.99
Sale Price: $69.99 (30% off)
This smart alarm clock plays white noise to soothe you to sleep while simultaneously charging your devices for a fresh start in the morning. Once you're up, the clock helps you start your day by playing your favorite playlist and giving you weather and traffic updates. Plus, Beddi even communicates with other smart devices in your home, so you can adjust your room temperature, brew your coffee from bed, and much more.
6. Revogi 'Smart Meter' Bluetooth Outlet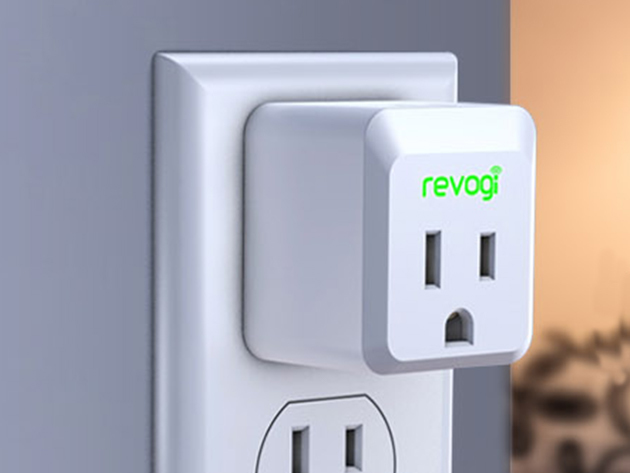 MSRP: $34.99
Sale Price: $19.99 (42% off)
This pint-sized device grants you wireless control of your home electronics and appliances. Simply plug your appliance into Revogi—and Revogi into your AC outlet, and you can set up schedules for turning devices on and off at specified times. What's more, Revogi lets you optimize your usage by providing full breakdowns of where you're spending the most on your energy bill.
7. Kodak 180° Panoramic HD WiFi Security Camera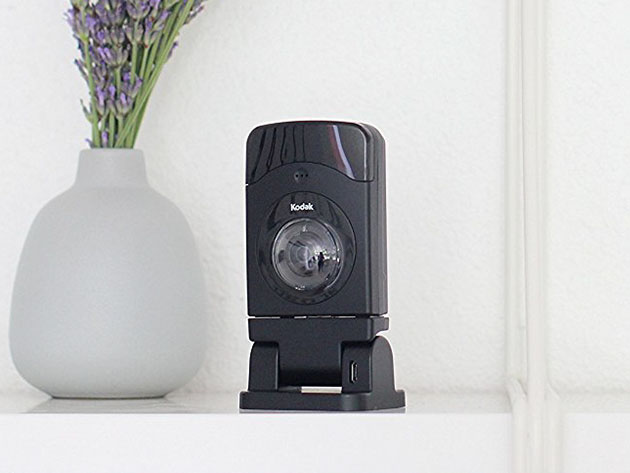 MSRP: $149.99
Sale Price: $69.99 (53% off)
Giving you peace of mind while you're out and about, the Kodak video monitor features an expansive 180º field of view so you can keep tabs on your entire living space. It's engineered with Wide Dynamic Range (WDR) to automatically correct scenes with extreme lighting, and it delivers smooth HD streaming video and crisp two-way audio for extra security.
8. Ultraloq UL3 Bluetooth Fingerprint and Touchscreen Smart Lock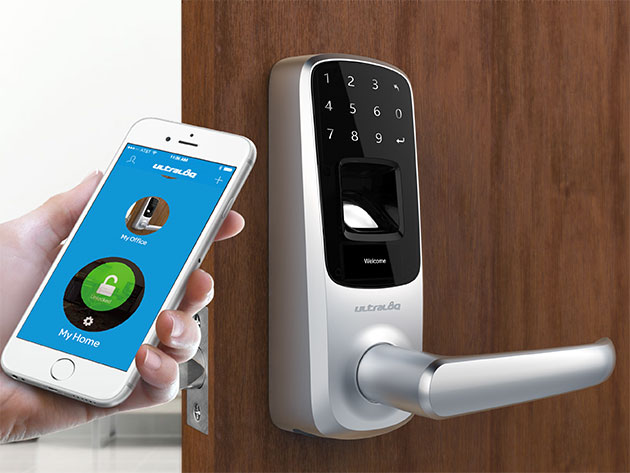 MSRP: $319.99
Sale Price: $168.99 (47% off)
Finally, you can ditch that bulky key ring and access your home with minimal fuss thanks to Ultraloq's new smart lock. With some simple set up, you can program the lock to use your fingerprint, code, or smartphone to unlock the door. Or, if that's still too much hassle, you can even program the Ultraloq to unlock when you stand in front of it and knock on your phone four times while it's in your pocket.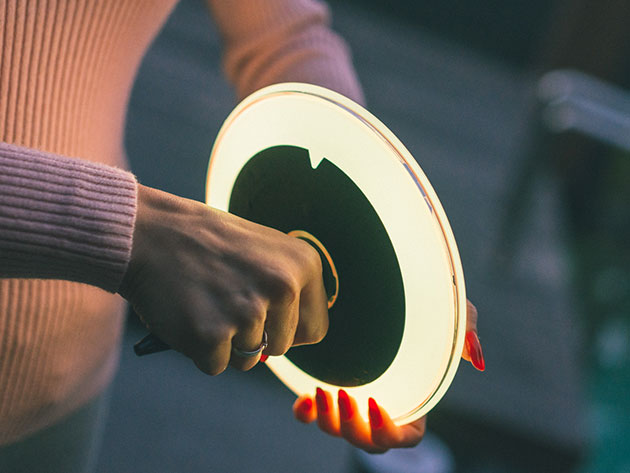 MSRP: $49.99
Sale Price: $44.99 (10% off)
Capable of changing brightness, color, and effects via smartphone app, this solar powered light can add some flair to your outdoor landscaping. It's lightweight for easy installation and includes built-in motion sensors that allow it to light up intelligently and automatically when you walk by. Plus, the PLAYBULB is built to last thanks to its IP68 waterproof rating.
10. XLive 1080p Smart Doorbell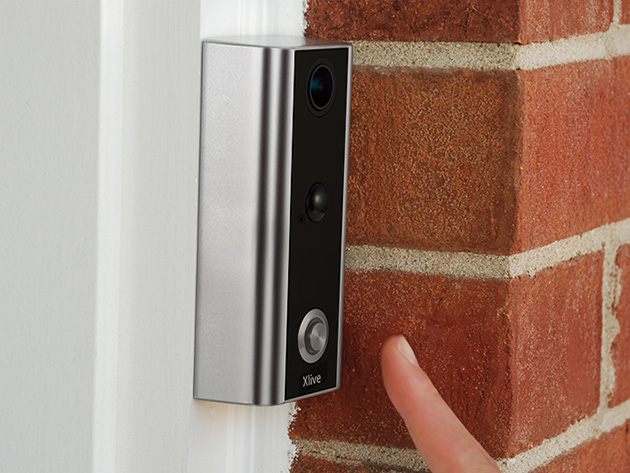 MSRP: $249
Sale Price: $139 (44% off)
This innovative doorbell allows you to answer your door–even when you're out and about. With XLive, you can keep watch on your home, review recorded videos remotely, and respond to visitors when you're on the go. Plus, it can even sync up with your garage for remote activation.
Filed Under: Deals

Latest Geeky Gadgets Deals
Disclosure:
Some of our articles include affiliate links. If you buy something through one of these links, Geeky Gadgets may earn an affiliate commission. Learn about our
Disclosure Policy
.